Hollywood is all about mixing business with pleasure, and the proof is in this slideshow. Real-life couples Andrew Garfield and Emma Stone, Blake Lively and Ryan Reynolds, and Kristen Bell and Dax Shepard have all portrayed onscreen duos. They're far from the only ones — plenty of costars who've played lovers haven't had to act much in certain films, because they were playing opposite their significant other (or future significant other) at the time. Here are 28 acting pairs who played a couple on screen and had a real-life relationship. Even if they broke up later, love was in the air during filming!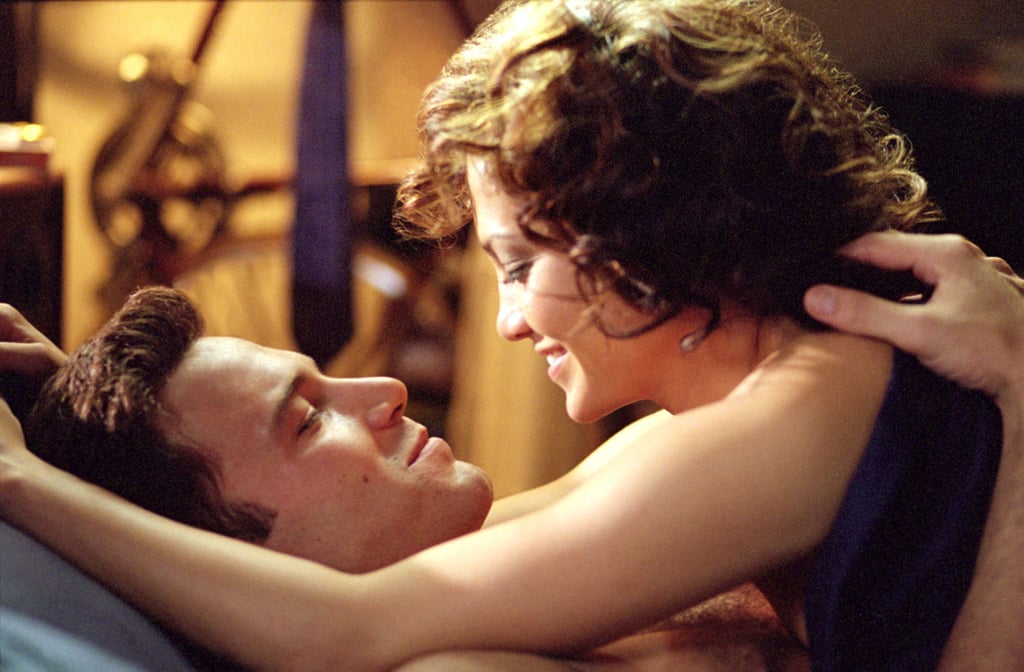 Ben Affleck and Jennifer Lopez, Jersey Girl
The onscreen love story: Ollie and Gertie are deliriously happy in New York City, and they get pregnant soon after they get married. Sadly, Gertie dies in childbirth, leaving Ollie to raise their baby alone.
The offscreen love story: Affleck and Lopez met on the set of Gigli in 2002 but didn't go public with their relationship until months after filming ended (and Lopez finalized her divorce from Cris Judd). Though they weathered media frenzy and were engaged, they broke up in 2004.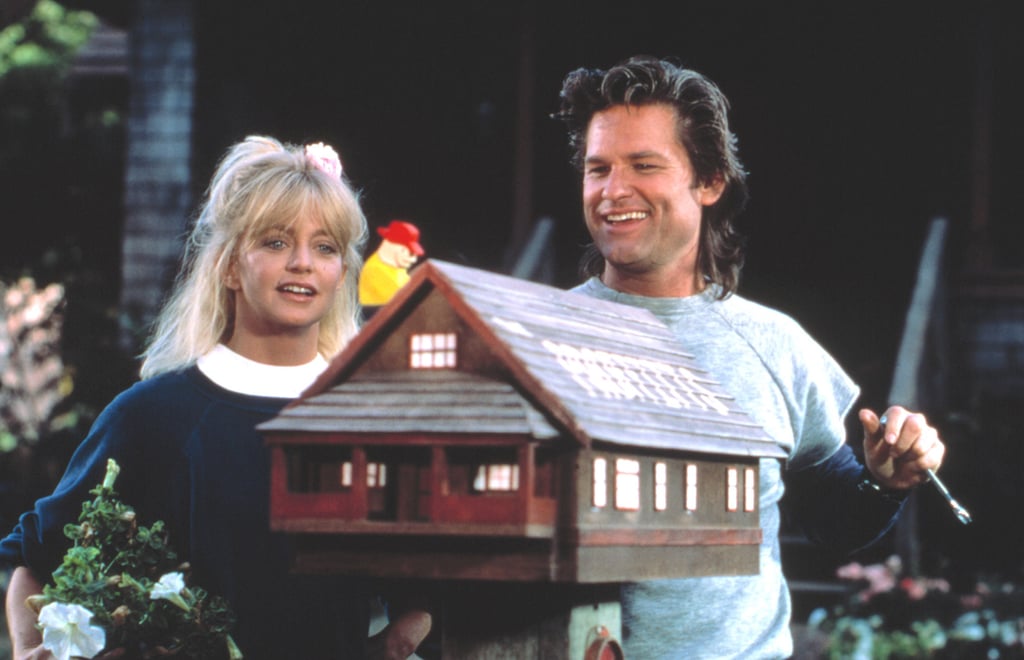 Goldie Hawn and Kurt Russell, Overboard
The onscreen love story: Dean Proffitt is the lowly carpenter hired to install a shoe closet on snobby Joanna's yacht. But when she falls overboard and is struck with amnesia, Dean cons her into believing that she's his wife. Even after she learns her real identity, Joanna decides to go back to her life with Dean.
The offscreen love story: Russell and Hawn met on the set of Swing Shift in 1983 and made this flick together a few years later. Despite never getting married, Hawn and Russell are one of Hollywood's most successful couples, having stayed together for over 30 years.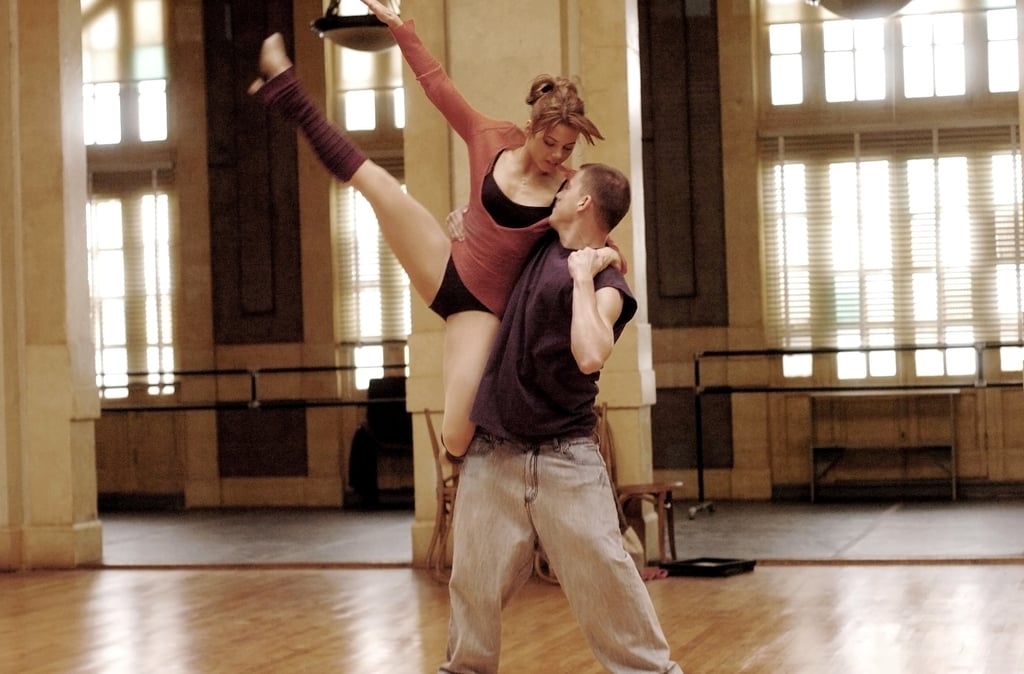 Jenna Dewan and Channing Tatum, Step Up
The onscreen love story: Nora is a trained dancer from a privileged background, and Tyler is the foster kid from the wrong side of the tracks who just happens to be a great hip-hop dancer. He steps in to perform her senior showcase with her, sparks fly, and by the end, they're more than just dance partners.
The offscreen love story: After meeting on set, Tatum and Dewan stayed together and ended up tying the knot in Summer of 2009, and in 2013, they became parents to a daughter, 

Everly.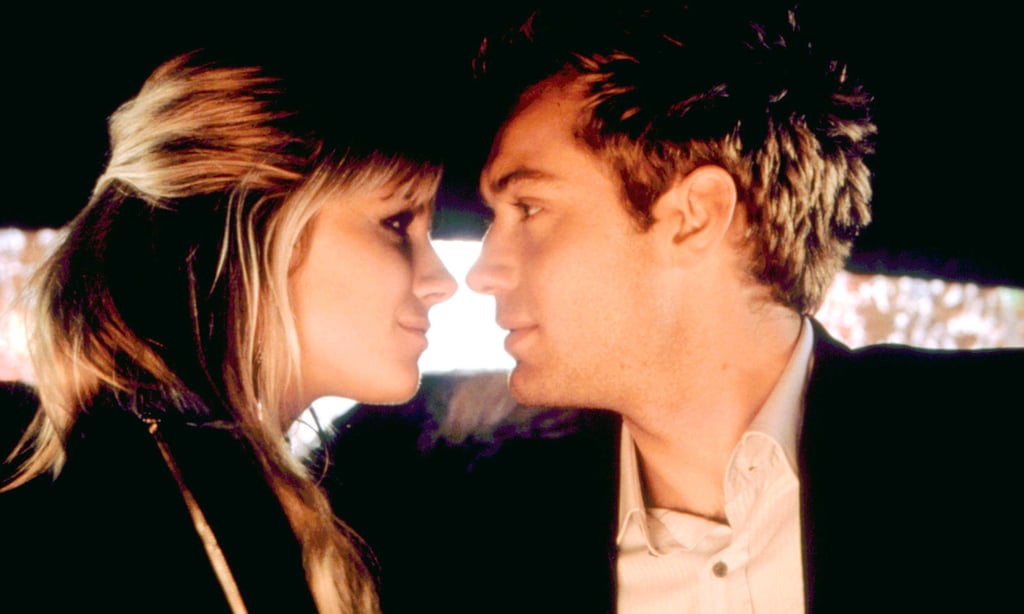 Sienna Miller and Jude Law, Alfie
The onscreen love story: Playboy Alfie romances everyone, everywhere, every night, but he briefly tries to settle down with Nikki, until their relationship proves to be too stormy.
The offscreen love story: Law and Miller met on the Alfie set and became engaged soon after . . . until Law cheated on Miller with his kids' nanny. But then! They got back back together in 2009, but broke up again, and now Miller is with Tom Sturridge, and the two have a child together.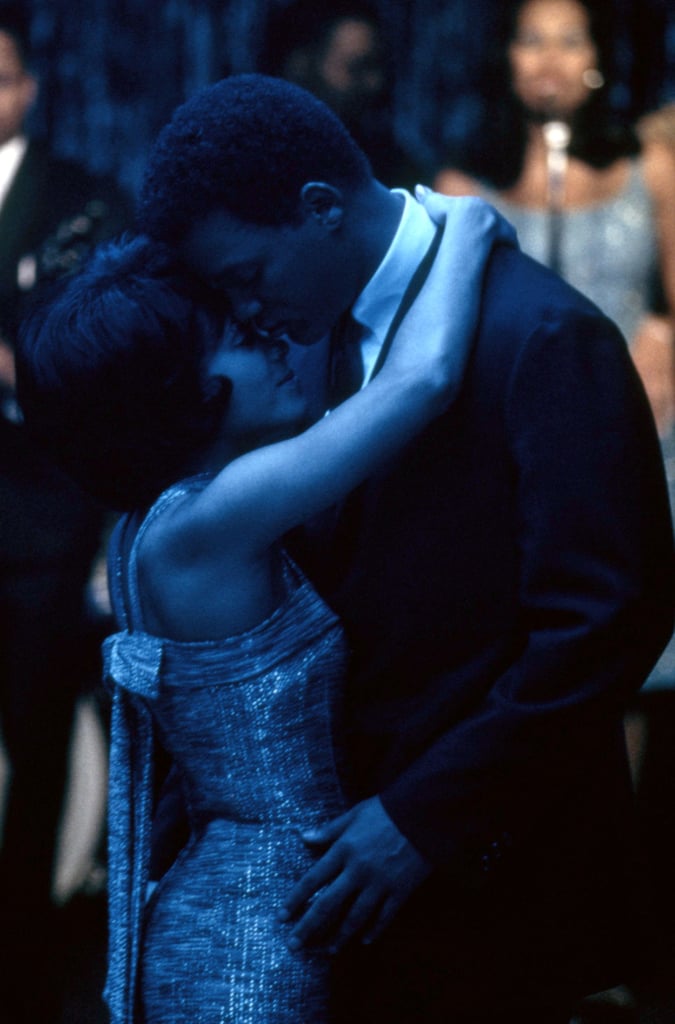 Will Smith and Jada Pinkett Smith, Ali
The onscreen love story: Legendary boxer Muhammad Ali married first wife Sonji Roi in 1964, but it didn't last forever; they divorced after two years.
The offscreen love story: The Smiths first met on another set — that of Will's '90s TV show, The Fresh Prince of Bel-Air. By the time they filmed Ali, they'd been married several years, and have been since 1997.
Tim Robbins and Susan Sarandon, Bull Durham
The onscreen love story: Annie, a bona fide baseball groupie, chooses one player each year to be her lover and student. Though she's ultimately destined to be with catcher "Crash" (Kevin Costner), she dates and "educates" a young, cocky pitcher named Ebby, aka "Nuke."
The offscreen love story: Sarandon and Robbins met on the set of Bull Durham in 1986 and had a long-term relationship that lasted until 2009.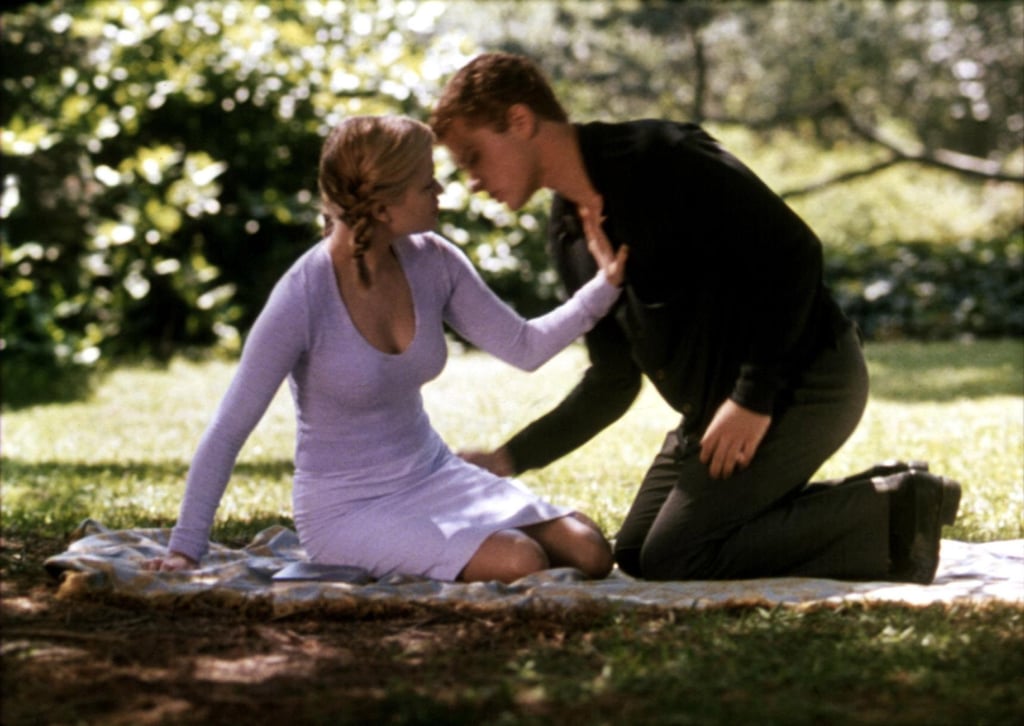 Reese Witherspoon and Ryan Phillippe, Cruel Intentions
The onscreen love story: Dastardly Sebastian is only courting the virginal Annette for sport, until he starts to fall for her for real. When Annette finds that he's just using her to win a bet, she ditches him. Not wanting to lose her, Sebastian puts his evil side on the back burner and proves his love.
The offscreen love story: Phillippe and Witherspoon had already met when they started filming this movie, and they got married just after its 1999 release. But after two kids and seven years of marriage, they split.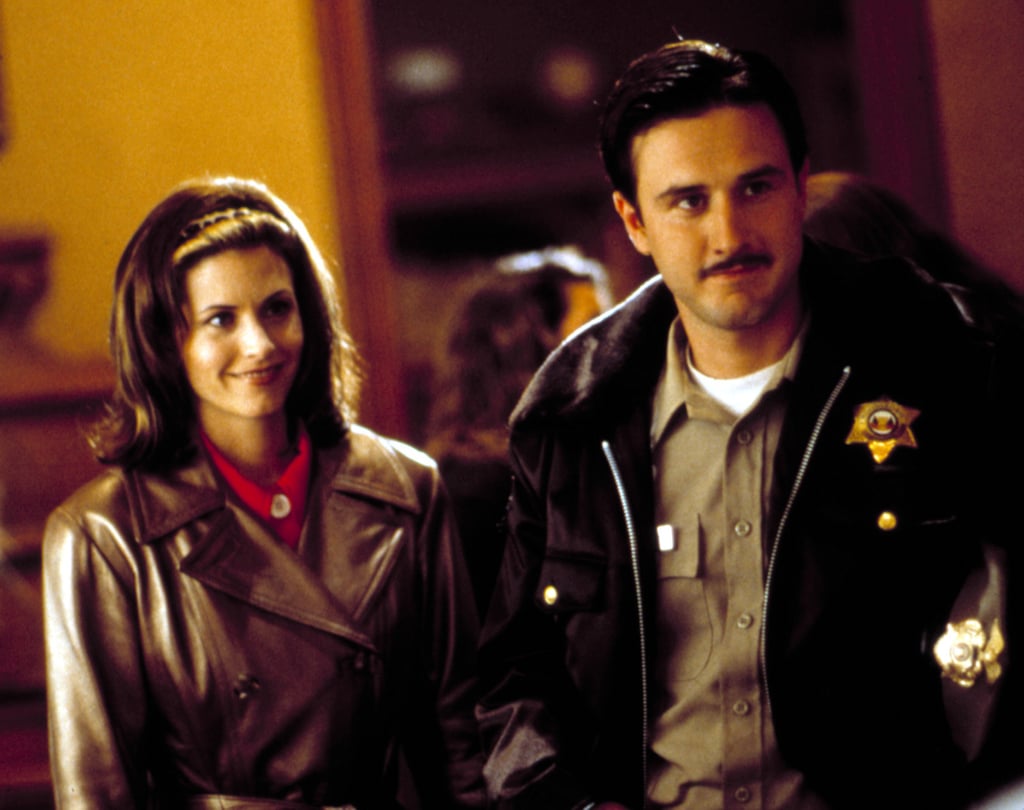 David Arquette and Courteney Cox, Scream
The onscreen love story: Deputy Dewey and reporter Gale Weathers circle the ghost-face killer terrorizing their town and fall for each other over the course of the film and its sequels.
The offscreen love story: Cox and Arquette famously met making the first Scream and married in 1999. Sadly, they separated in October 2010 after 11 years of marriage.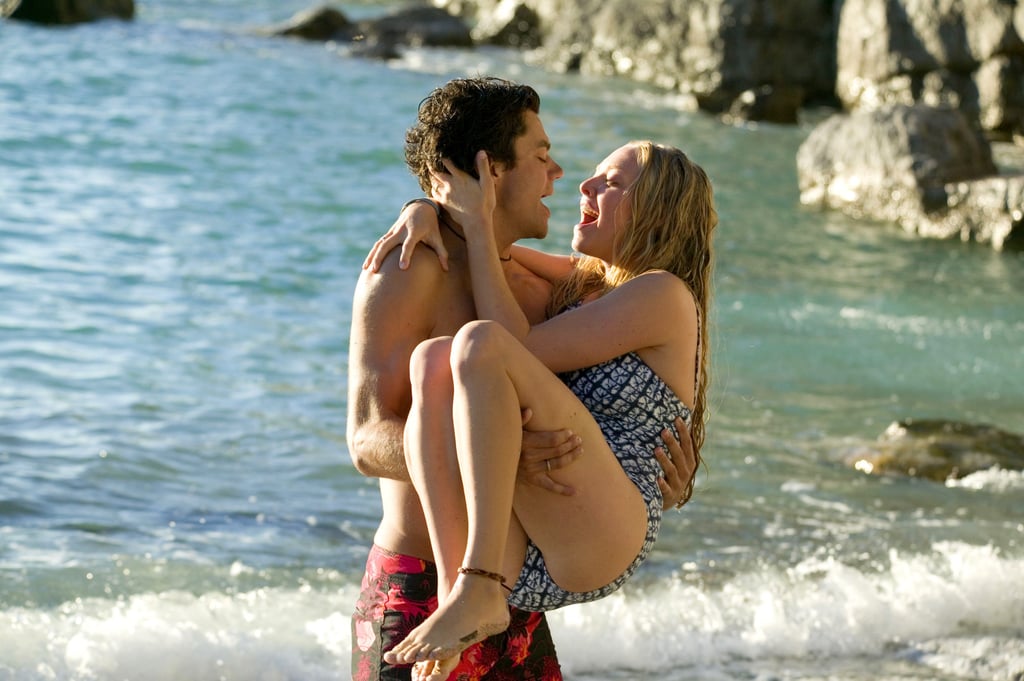 Dominic Cooper and Amanda Seyfried, Mamma Mia!
The onscreen love story: Sophie and Sky are madly in love, but Sophie uses their wedding plans to try to find out the identity of her father. Ultimately, the lovebirds decide to call off the wedding but stay together and travel the world.
The offscreen love story: Cooper and Seyfried began an on-off relationship after making this movie, and they've been off for quite a while now.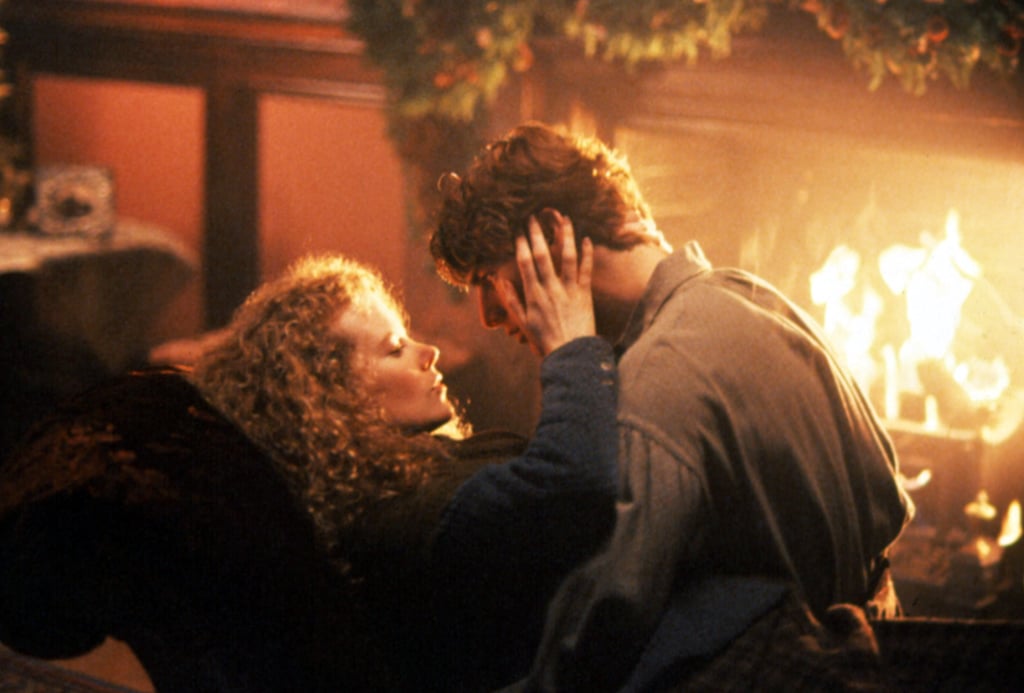 Nicole Kidman and Tom Cruise, Far and Away
The onscreen love story: Though Shannon had been a wealthy aristocrat and Joseph a poor farm boy in Ireland, they find themselves equally hard up after they immigrate to America. Against the setting of the Industrial Revolution-era New York, they fall hard for each other and live happily ever after on their newly claimed land.
The offscreen love story: Cruise and Kidman had met on the set of an earlier movie (Days of Thunder) and were married for a couple of years already when they made this movie. But by 2001, they were done — and free to move on to their next spouses.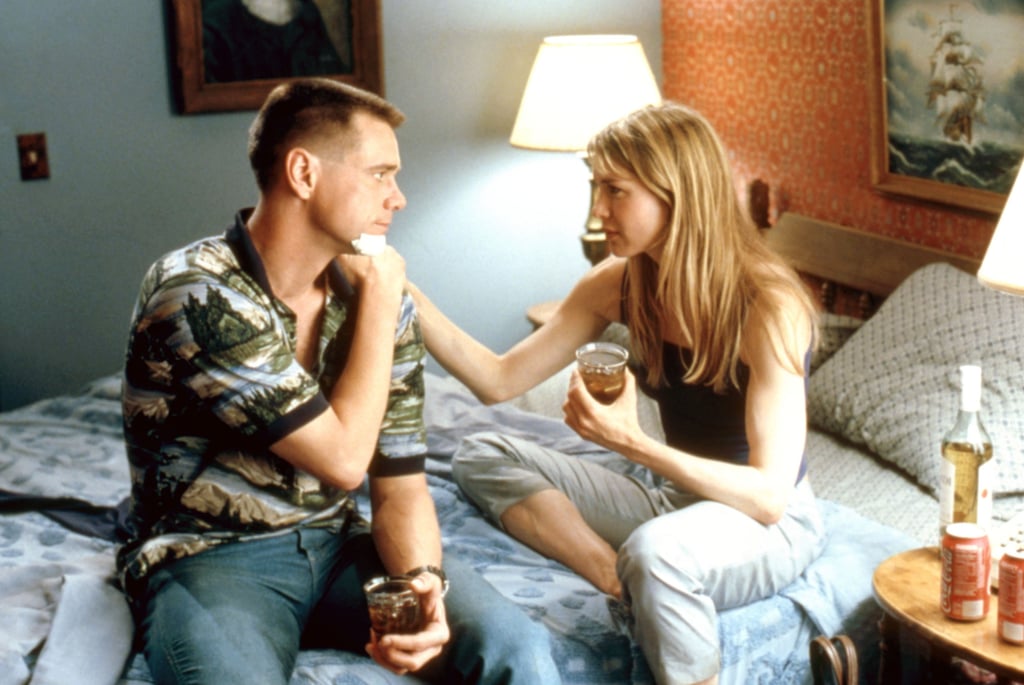 Jim Carrey and Renée Zellweger, Me, Myself & Irene
The onscreen love story: After being left by his wife, good cop Charlie develops a coarse split personality, Hank. Charlie/Hank accompany Irene, a woman on the run from a pair of hit men. Irene falls for Charlie despite Hank's presence — but by the end of the movie, Charlie manages to eliminate his alter ego and ride off into the sunset with his girl.
The offscreen love story: Carrey and Zellweger began a romance after meeting while making this movie and became engaged, but they broke it off after a year and a half of dating.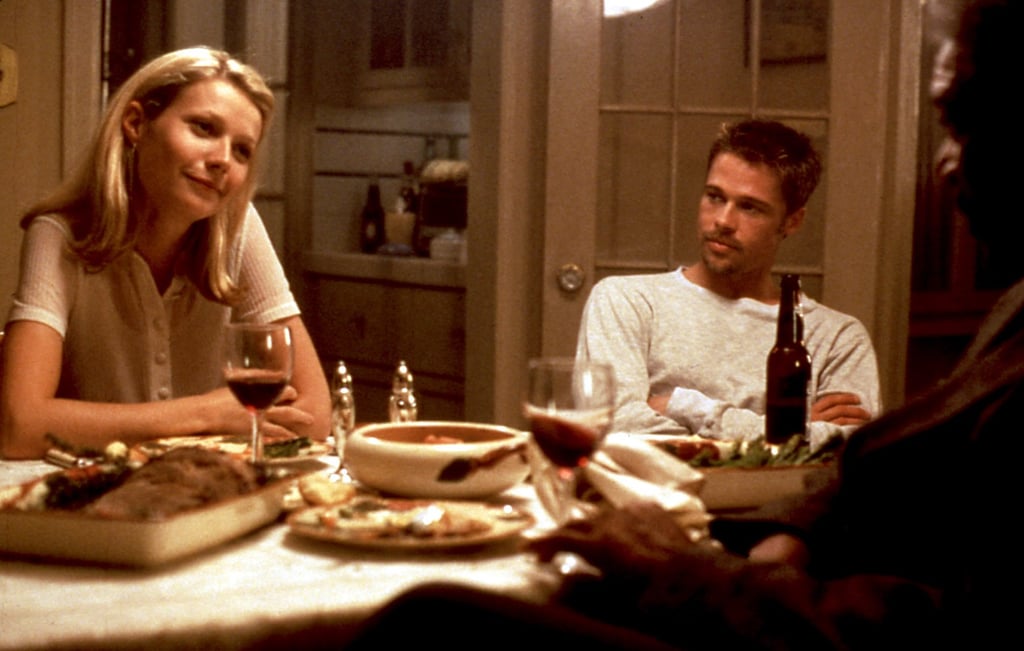 Gwyneth Paltrow and Brad Pitt, Seven
The onscreen love story: Detective David Mills is happily married to the lovely Tracy, until she becomes the target of the sick serial killer he's pursuing.
The offscreen love story: After falling for each other while filming the movie, Paltrow and Pitt became engaged, but they were as doomed as their Sevencharacters: they called it off after six months.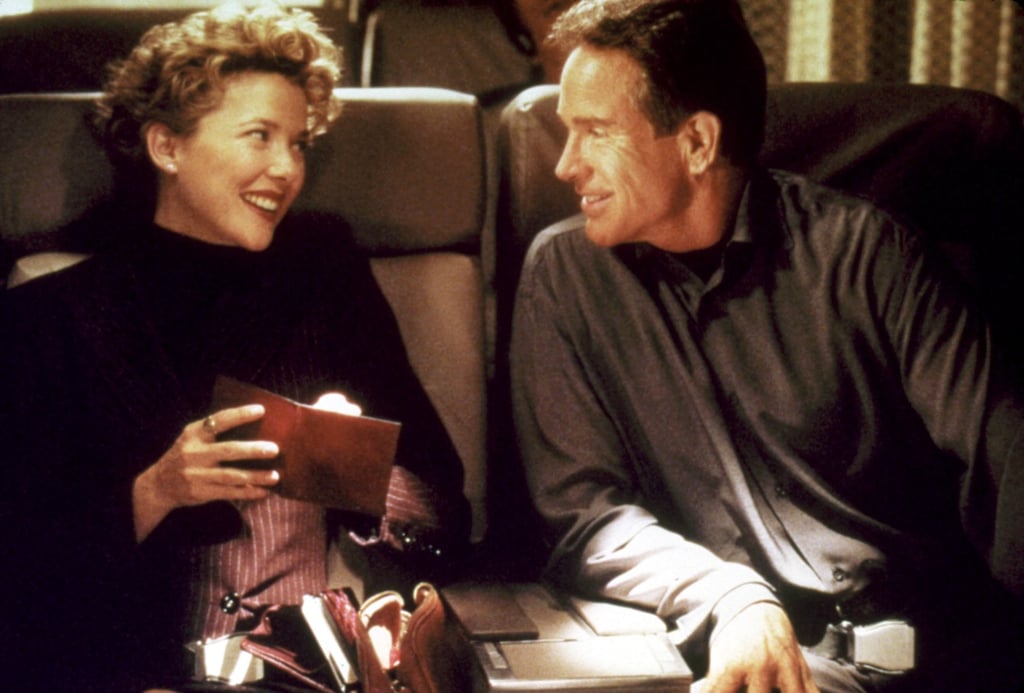 Annette Bening and Warren Beatty, Love Affair
The onscreen love story: Mike and Terry meet on a plane by chance and the sparks are immediate — but they're each engaged to other people. After a brief and torrid affair, they plan to meet again months later, but only one of them shows up.
The offscreen love story: Bening and Beatty had actually met a few years earlier while making Bugsy and were married in 1992, two years before this film's release.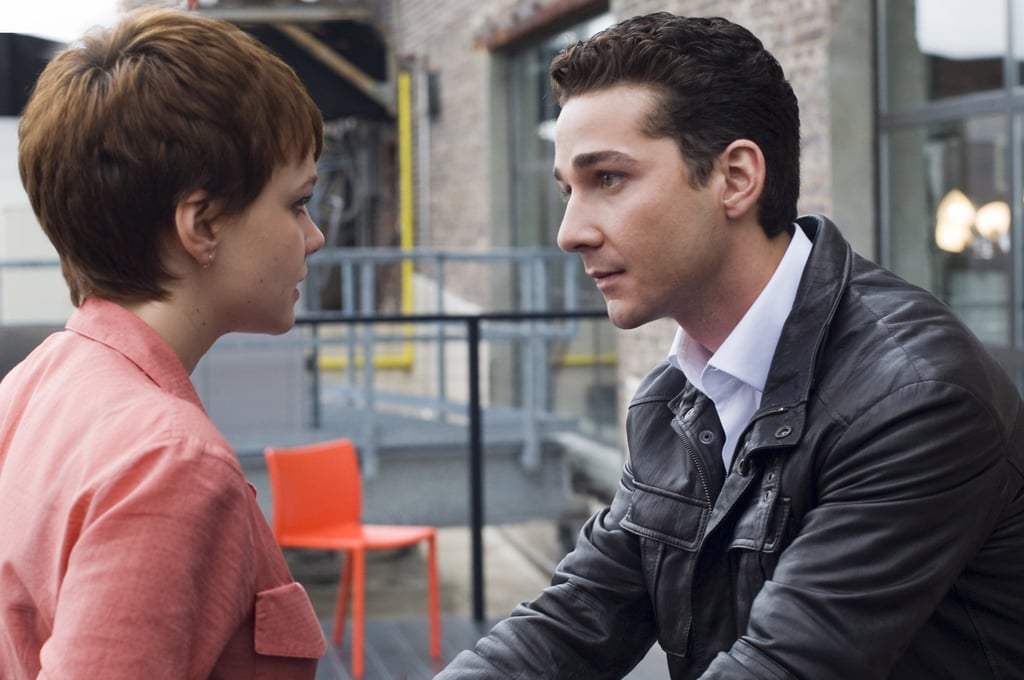 Shia LaBeouf and Carey Mulligan, Wall Street: Money Never Sleeps
The onscreen love story: Jacob's one of the few good guys on Wall Street, but his live-in girlfriend Winnie grew up resenting the greed and corruption inherent in trading thanks to her dad, Gordon Gekko. When Jacob and Winnie get engaged, Jacob attempts to reunite his fiancée and future father-in-law . . . but only creates a rift with his bride-to-be.
The offscreen love story: LaBeouf and Mulligan were introduced by director Oliver Stone and had a sweet courtship that lasted through the movie's release, but they called it quits a few months later.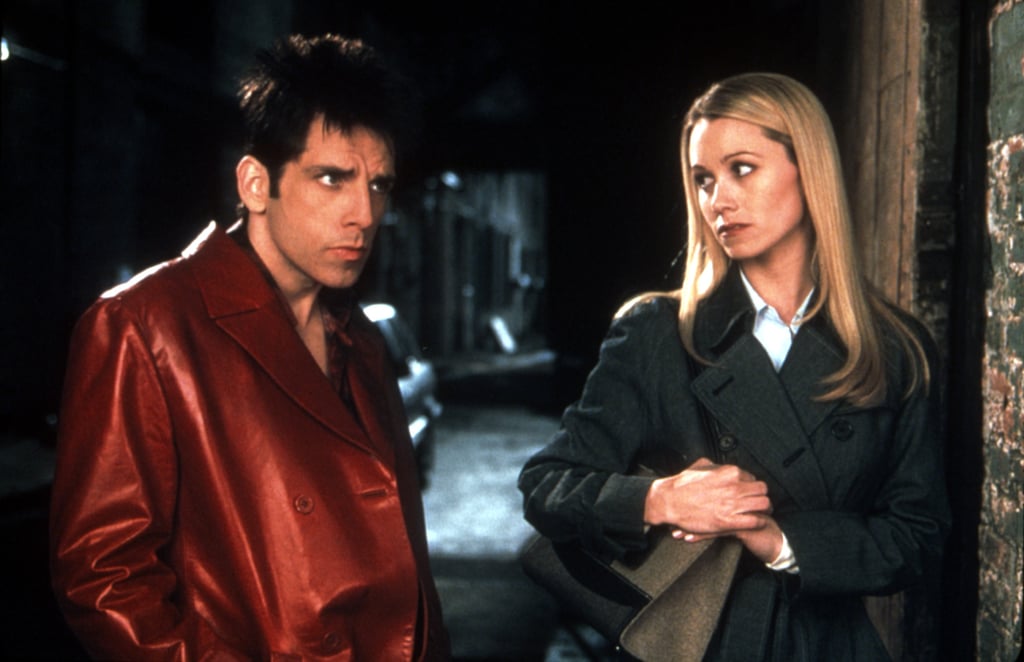 Ben Stiller and Christine Taylor, Zoolander
The onscreen love story: Dim-witted male model Derek crosses paths with Matilda when she interviews him for a story in Time magazine. It's certainly not love at first sight, but they fall for each other in the midst of an orgy with another model and some Finnish dwarfs.
The offscreen love story: Stiller and Taylor met on the set of a pilot in 1999 that never got picked up, but their love story is still going strong. They got married in 2000 and now have two kids — and will appear in Zoolander 2together.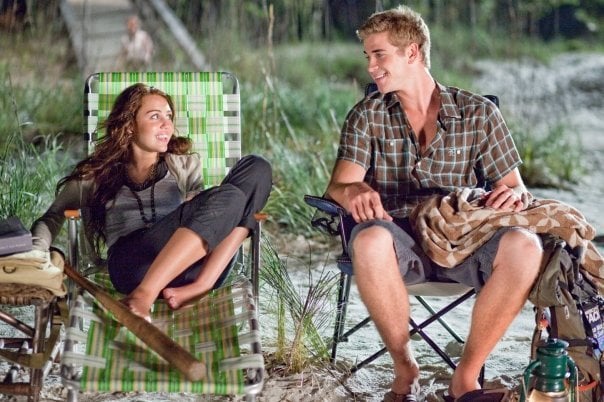 Miley Cyrus and Liam Hemsworth, The Last Song
The onscreen love story: Handsome Will melts the heart of rebellious Ronnie over their shared love for endangered sea turtles during one emotional Summer.
The offscreen love story: Cyrus met her Australian boyfriend Hemsworth on the set of this Nicholas Sparks movie in 2009. Though they broke up the following year, the two rekindled their flame, got engaged, then broke off the engagement in 2013.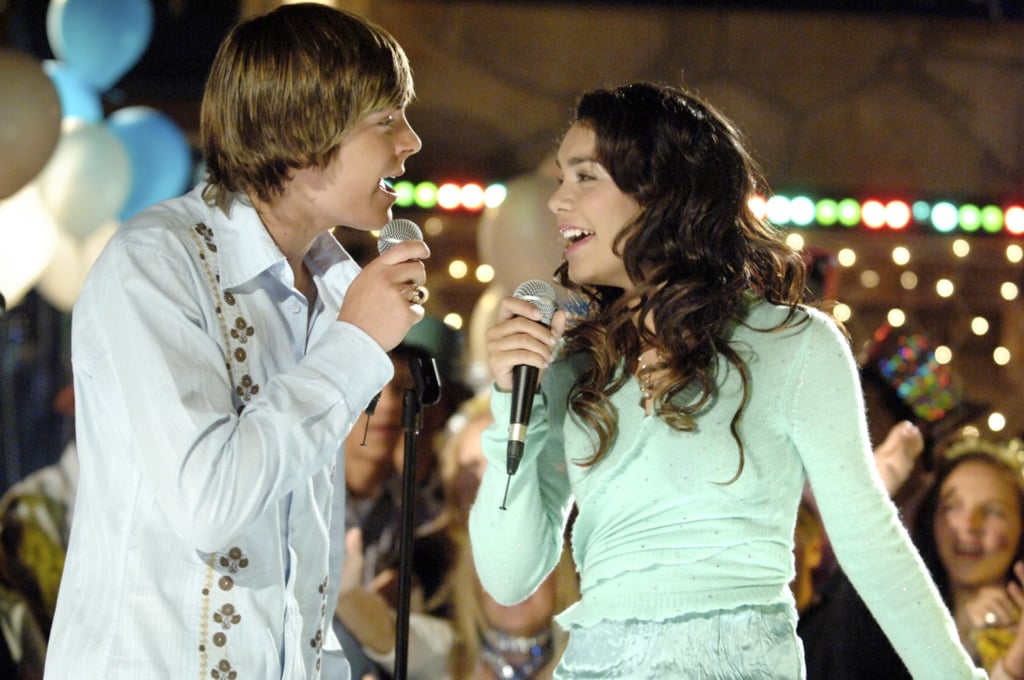 Zac Efron and Vanessa Hudgens, High School Musical
The onscreen love story: Troy and Gabriella bond over their love of musical theater in school and make it all the way to senior year together (despite the many attempts of Sharpay to break them up).
The offscreen love story: Child stars Efron and Hudgens met on the set of the first High School Musical movie in 2006, then started dating a couple of years later. They broke up in late 2010.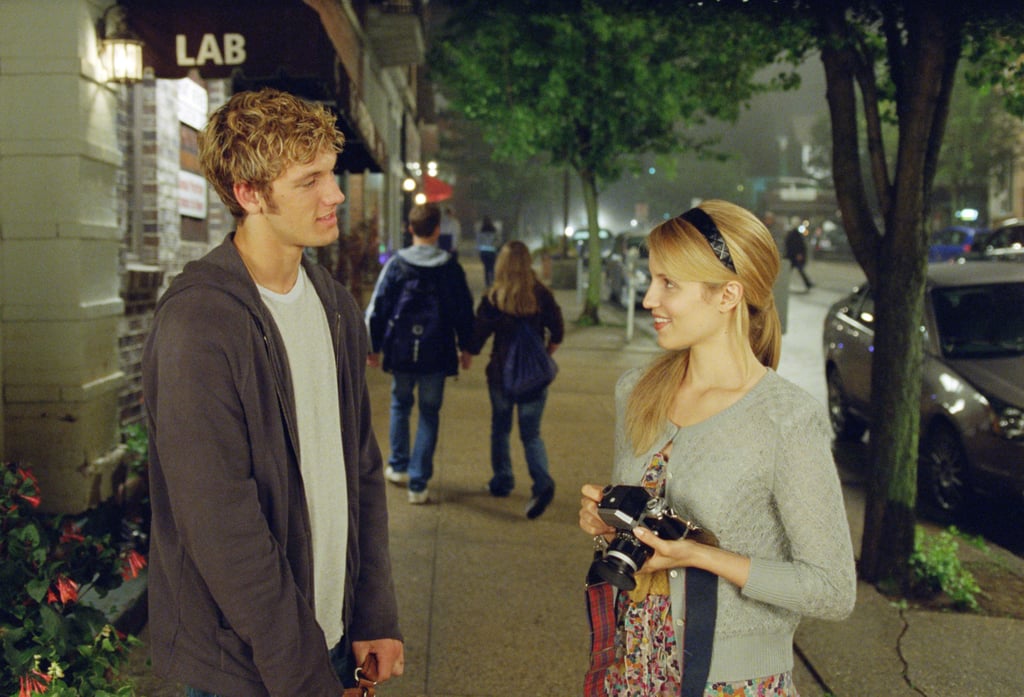 Alex Pettyfer and Dianna Agron, I Am Number Four
The onscreen love story: Alien John Smith hides out in an Ohio high school, only to find sweet Sarah, whom he puts in danger (but protects, of course).
The offscreen love story: Brit Pettyfer and Glee star Agron met on set and dated for a few months but broke up shortly after the movie's release.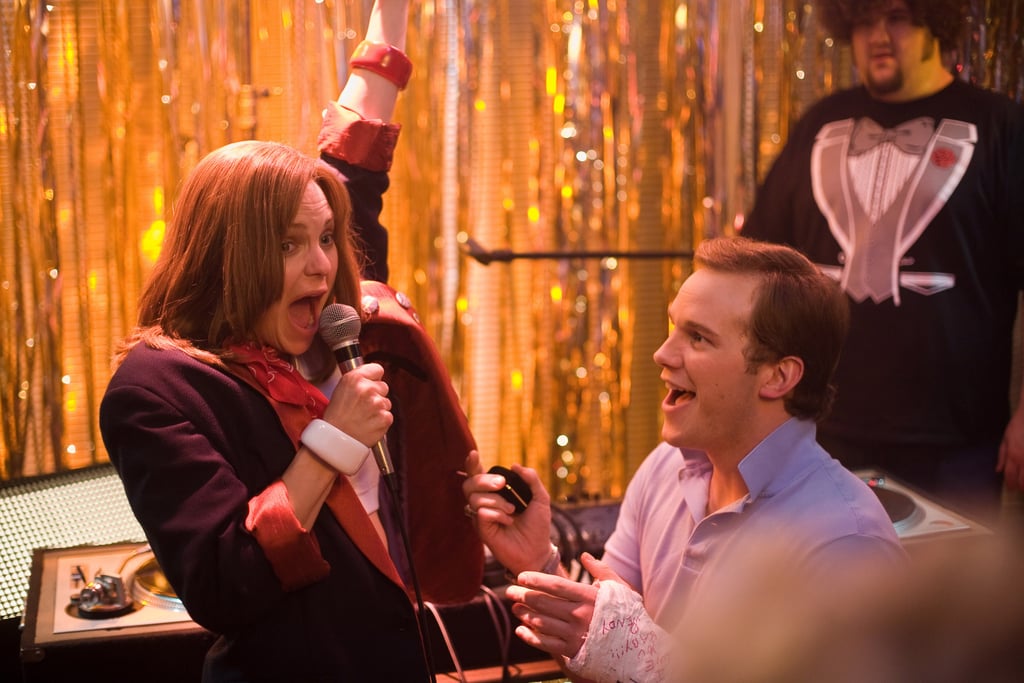 Anna Faris and Chris Pratt, Take Me Home Tonight
The onscreen love story: High school sweethearts Wendy and Kyle get engaged during a crazy party night, but she ultimately decides to dump him and pursue her dream instead.
The offscreen love story: Faris and Pratt met on the set of Take Me Home Tonight, getting engaged in January 2009 and married the following July. They're now parents to Jack, who was born in 2012.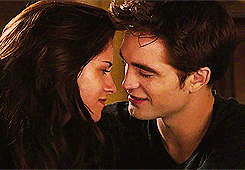 Robert Pattinson and Kristen Stewart, The Twilight Saga
The onscreen love story: Vampire Edward and human Bella fall in love despite the fact that he wants to eat her in earlier films, ultimately tying the knot in Breaking Dawn — Part 1 and having a child in Part 2.
The offscreen love story: Though Stewart was attached to actor Michael Angarano during the filming of the first Twilight movie, he and Stewart eventually split, and over the course of the sequels, Pattinson and Stewart began a romantic relationship. They broke up in the Summer of 2012 amid Stewart's cheating scandal, then got back together in 2013, then broke up again.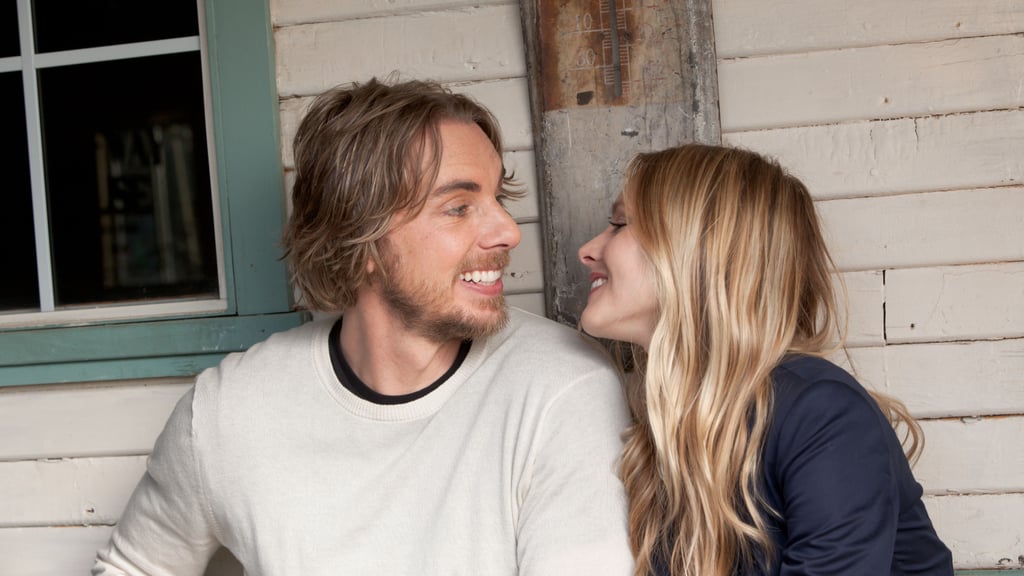 Kristen Bell and Dax Shepard, Hit and Run
The onscreen love story: Annie is a small-town college professor who loves her live-in boyfriend, Charlie, who has a bit of a shadier past and is in the Witness Protection Program.
The offscreen love story: Shepard and Bell were already a couple when they appeared in their first movie together, When in Rome, and since then, they've welcomed two children and gotten married.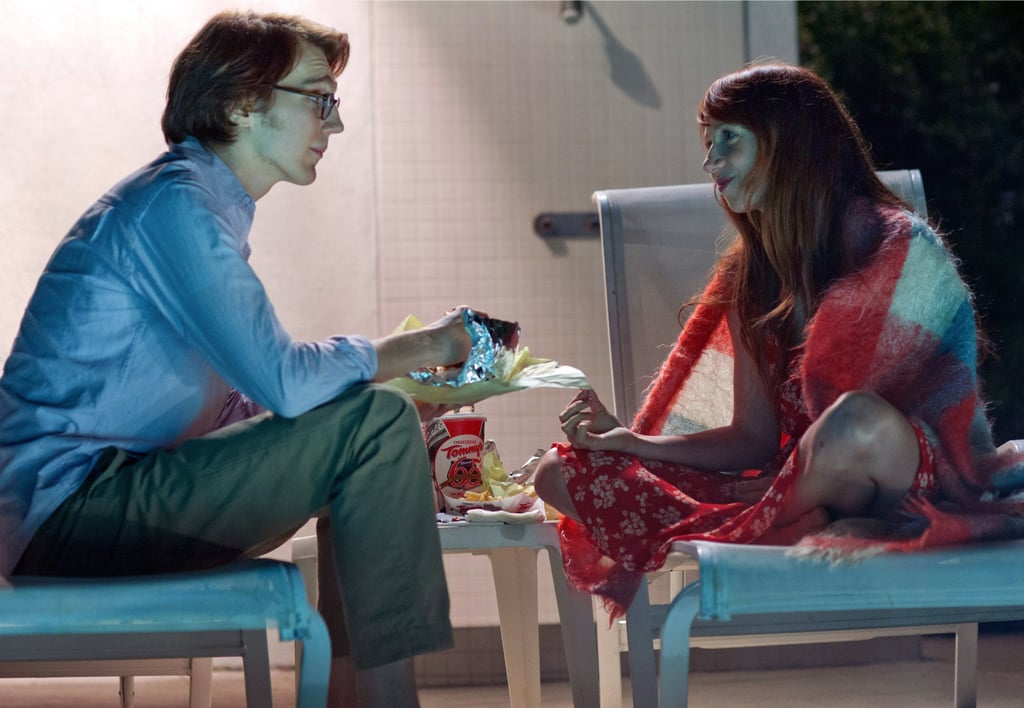 Paul Dano and Zoe Kazan, Ruby Sparks
The onscreen love story: Novelist Calvin needs writing inspiration and makes up Ruby, his literal dream girl — who comes to life to romance him.
The offscreen love story: Kazan and Dano have been together for several years, and they also appeared together in Meek's Cutoff, though Kazan wrote the screenplay for Ruby Sparks for the couple to act in.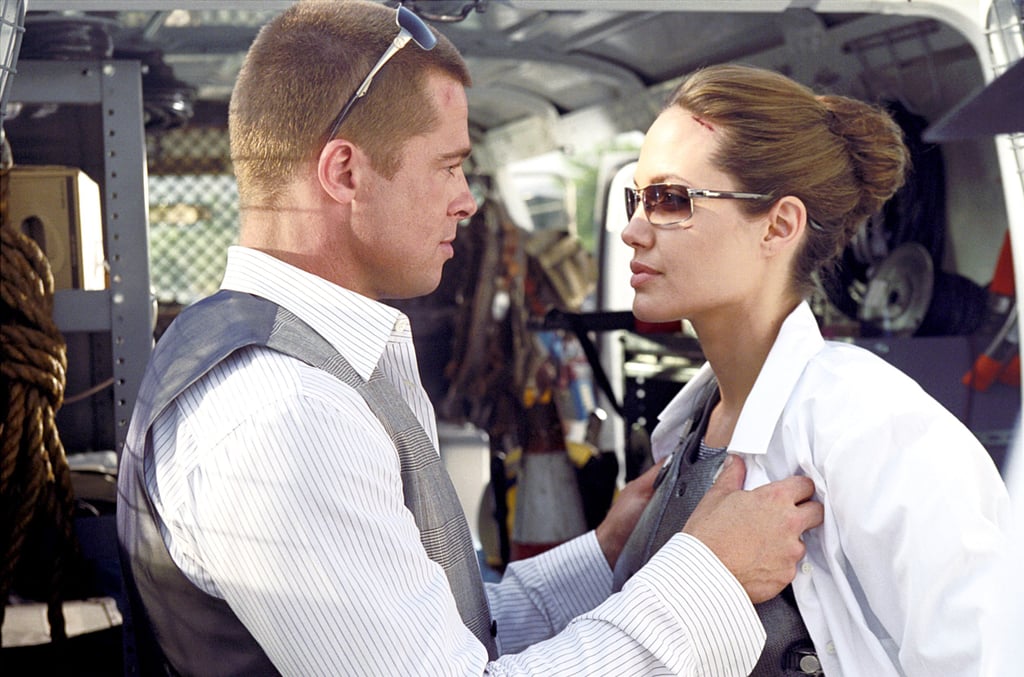 Brad Pitt and Angelina Jolie, Mr. & Mrs. Smith
The onscreen love story: John and Jane Smith are both assassins, though they have no idea the other person is — until they're both assigned to kill each other. It heats up their marriage considerably.
The offscreen love story: Pitt and Jolie famously met on the set of this action comedy, while Pitt was still married to Jennifer Aniston. They got together soon after, and they now share six children and got married in 2014. They'll be playing another onscreen couple in the upcoming drama By the Sea.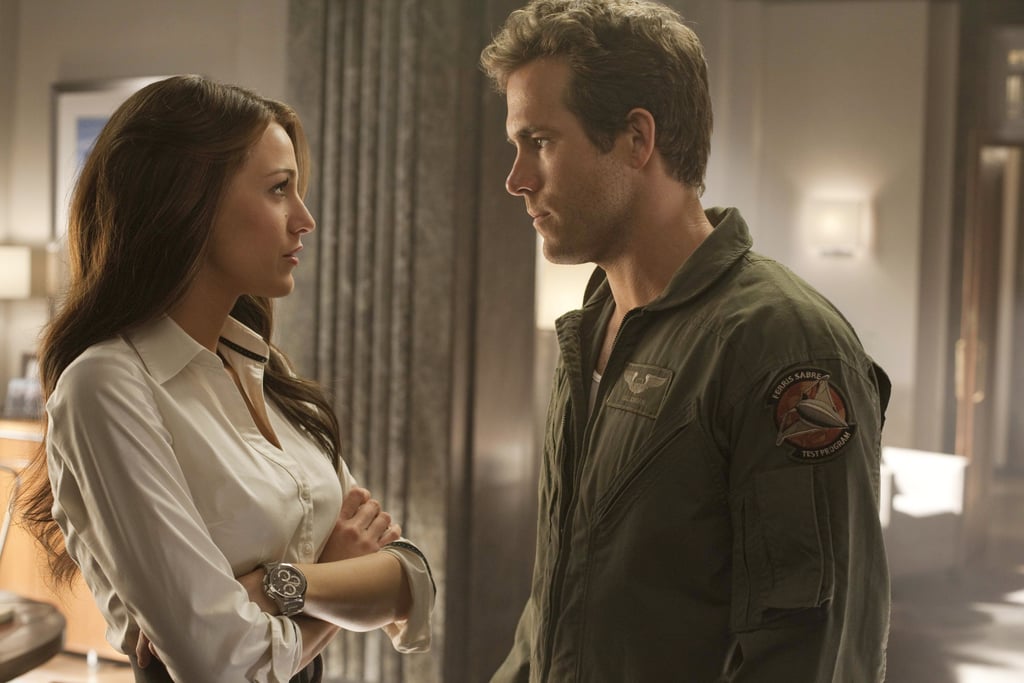 Ryan Reynolds and Blake Lively, Green Lantern
The onscreen love story: Hal Jordan is called on to join the Green Lantern Corps., and while he becomes superhero Green Lantern, he manages to romance his childhood sweetheart, Carol Ferris.
The offscreen love story: Lively and Reynolds met and clicked on the set, though he was married at the time. After Reynolds's split from Scarlett Johansson, however, Lively and Reynolds started dating and got married in September 2012. They recently welcomed a baby girl together.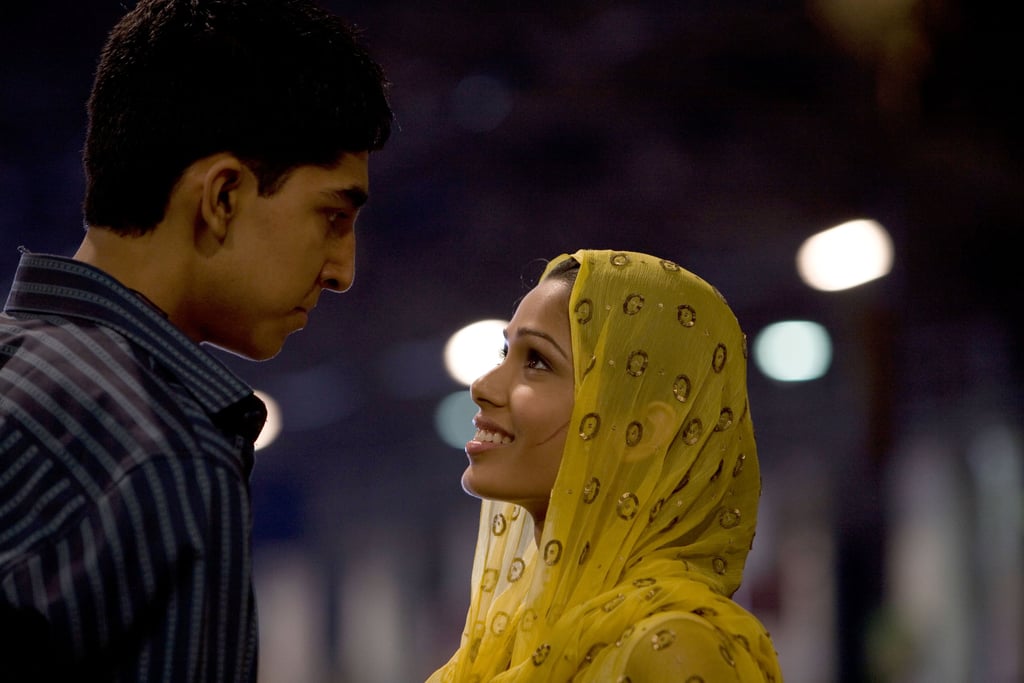 Dev Patel and Freida Pinto, Slumdog Millionaire
The onscreen love story: Jamal and Latika meet as children in the slums of Mumbai, and after years of separation, trials and tribulations including Latika's forced prostitution, and Jamal's stint on Who Wants to Be a Millionaire?, they finally end up together.
The offscreen love story: Patel and Pinto met on the set of their Oscar-winning film and began a relationship some time after the movie. They split in 2014 after six years together.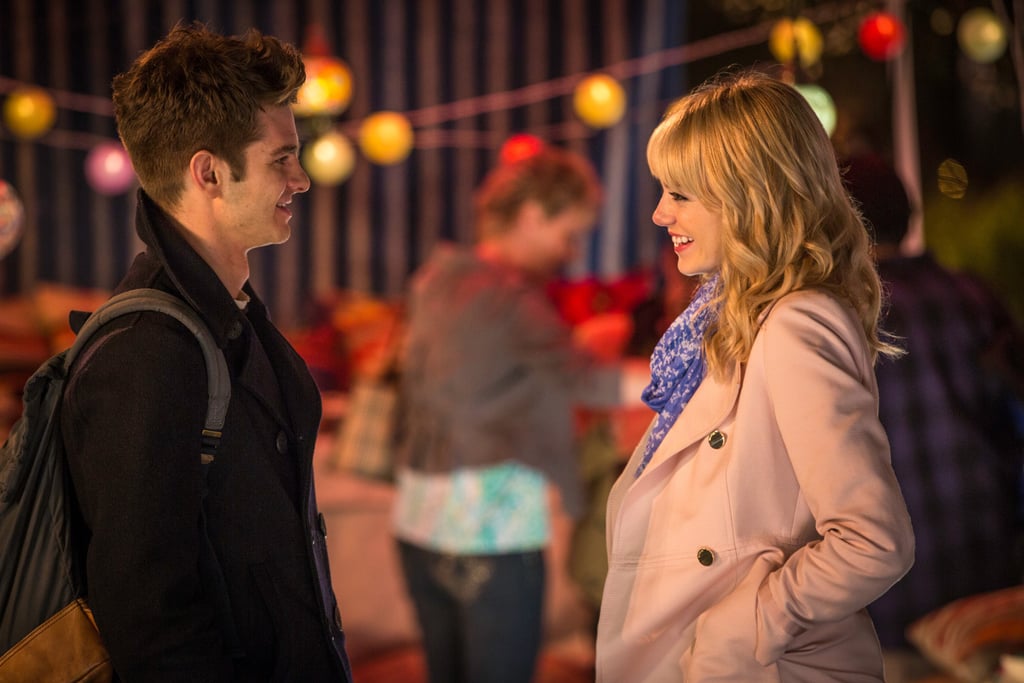 Andrew Garfield and Emma Stone, The Amazing Spider-Man 2
The onscreen love story: Peter Parker and Gwen Stacy meet in high school and fall in love, even though he has a secret identity as Spider-Man.
The offscreen love story: Garfield and Stone met on the set of the first Amazing Spider-Man movie, and though they reportedly took a break, it appears that they are now back together.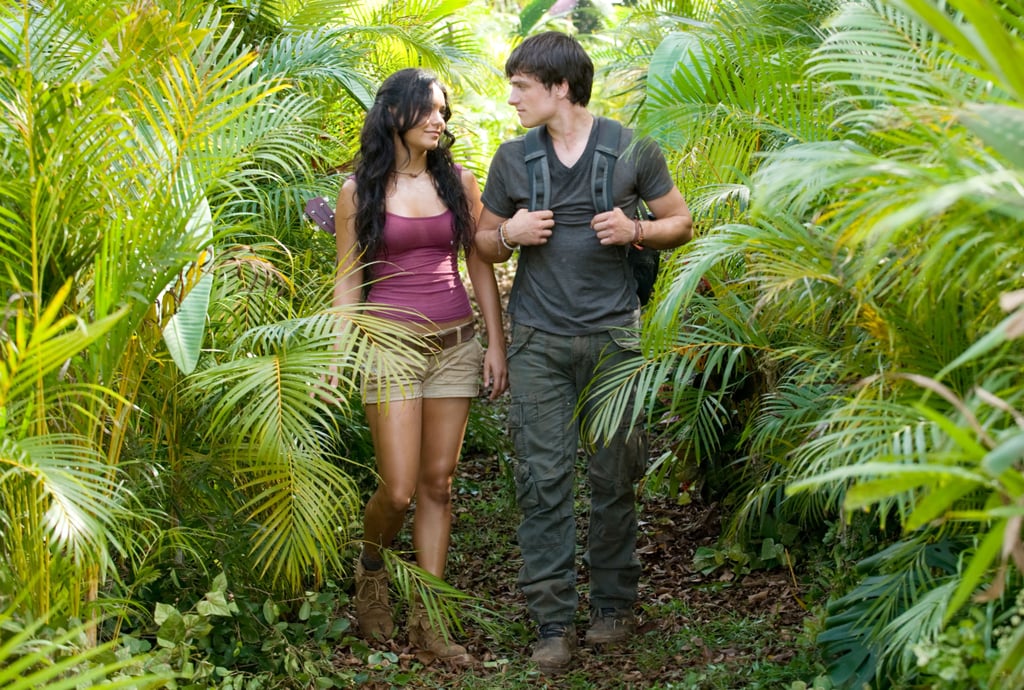 Vanessa Hudgens and Josh Hutcherson, Journey 2: The Mysterious Island
The onscreen love story: Sean Anderson falls for Kailani Laguatan as they travel to the lost city of Atlantis together.
The offscreen love story: Hudgens and Hutcherson met on set and started dating. Though their relationship was brief, they managed to stay amicable during their press tour for the movie.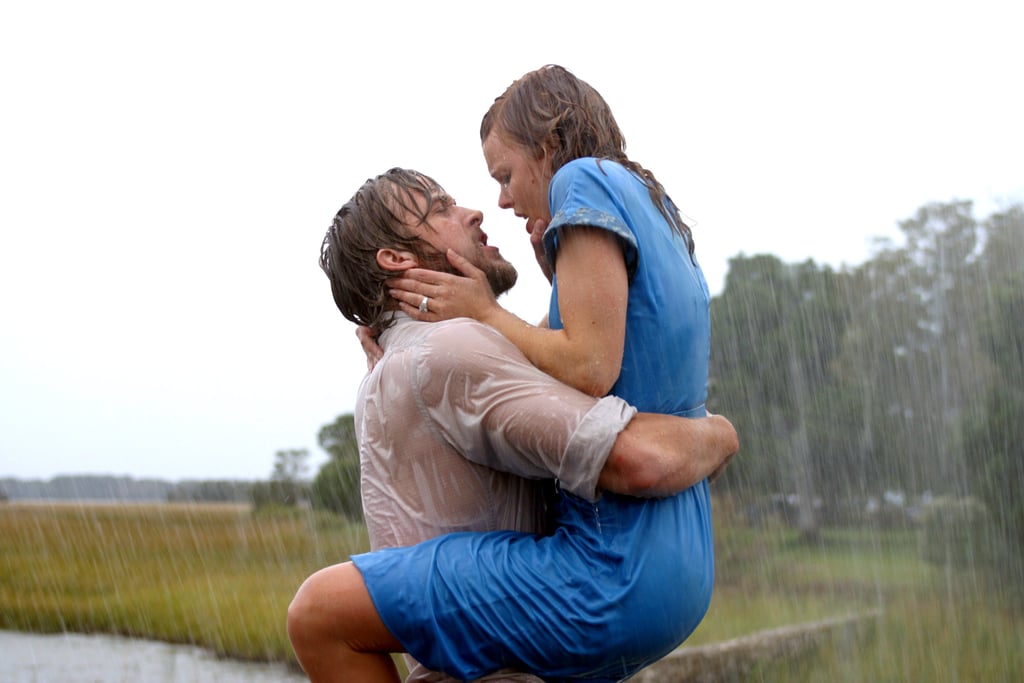 Ryan Gosling and Rachel McAdams, The Notebook
The onscreen love story: Noah and Allie are young sweethearts in this iconic love story.
The offscreen love story: Even though Gosling hated McAdams during filming, almost a year after the movie's release, the two began dating in 2005. They later broke up in 2007.